Team Member Spotlight
Meet our Director of IT Support: Jeffrey Wilson.
Jeffrey joined The City POS family just two weeks ago to serve as our new Director of IT Support.
Despite his short tenure thus far, Jeffrey brings 20 years of industry experience. Most notably, he was the technical expert working for Thomas Keller and his family of famous restaurants (The French Laundry, Ad Hoc, Bouchon, etc.) He worked there for eight years in technical support where he handled all troubleshooting, point of sale hardware, and more. 
Jeffrey also has spent time working with a variety of tech companies where he has garnered skills and accolades for his ability to learn and manage projects from beginning to end. 
We are ecstatic Jeffrey is part of our family and can share his valuable experience with the rest of The City POS technical team. 
What do you like about working at The City POS?
I am really excited to be working in the hospitality industry again. I love that its an industry that has made leaps and bounds in technology and I'm happy I'll be able to assist The City POS with offering our clients the best solutions for now and the future. 
One of the key things I learned while working for Thomas Keller was to provide the best experience to each and every customer. That has been a goal of mine in each role I have worked in and I can't wait to share that with The City POS clients. 
Are there certain technologies or trends that impress you as you move back into the hospitality industry?
Online ordering has ramped up significantly in recent years, mostly due to the pandemic. Restaurants and businesses are realizing how easy it is to add online ordering to their websites using various technology solutions that The City POS offers. It has become a necessary revenue stream that allows access to customers they weren't capturing before. 
In addition, integrations with third party delivery companies DoorDash and GrubHub have also allowed for easy online ordering with the option to provide delivery and pick up. 
Outside of work, how do you like to spend your free time?
Before the pandemic, my wife and I would show our Tibetan Mastiff, Xandra. As things get back to "normal" we intend to take her on the road again. Mostly visiting the Western states for dog shows.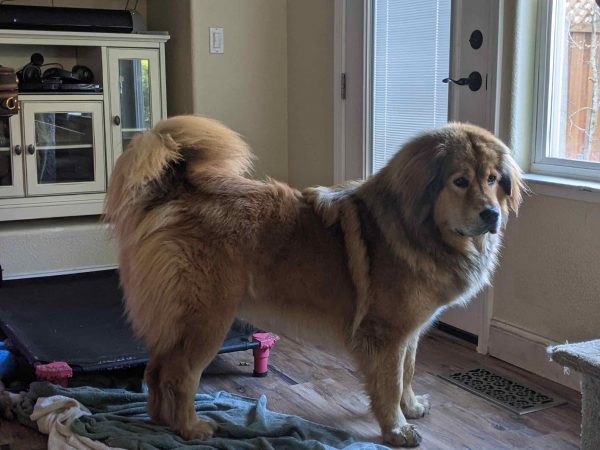 We also love crossing things off our bucket list. Our favorite places to visit are National Parks like Yellowstone and we enjoy driving through the states to each of our destinations.