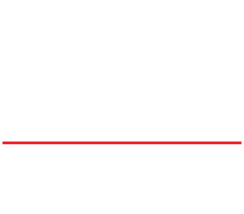 Partner
with
The City POS
Partner with The City POS
Financial institutions
CPA & Accounting Firms
Independent contractors
Resellers
Looking to grow your payment processing opportunities and have access to the best technology and expertise, service and products? The City POS offers partnerships with businesses looking to bring their Merchant Services to the next level.
Adding new products or services to your business can help you win new customers and expand into new territories.
We actively partner with top industry performers to maximize the value we bring to our customers.
Redwood Credit Union Partnership
In August 2018, The City POS was named the official local merchant services partner of Redwood Credit Union. The 19 location Northern California financial organization was drawn to The City POS' wide range of products, legendary customer service and local community support.
The City POS offers Redwood Credit Union business clients:
24 hour funding
Gift and loyalty programs
E-commerce integrations
Virtual terminal and recurring billing products
PCI Compliance
POS Solutions for restaurants, bars, wineries and hospitality
Marketing Analytics
24/7 Phone & E-mail technical support
On Site Visits by dedicated The City POS account managers
Tiered service plans
Learn more about the Redwood Credit Union partnership here.
Vine Solutions Partnership
Vine Solutions, a leading restaurant industry provider of accounting, consulting and HR services is partner to The City POS. We provide VineSolutions' clients with an array of credit card processing solutions and POS Systems that help drive sales and reduce costs. Vine Solutions have access to the team of experts at The City POS and are able to provide their clients with access to financial services that will maximize efficiencies and profits.
Q&A Profile
with
Justin Richardson
PRESIDENT
"We have been with The City POS since day 1. After 6 years of doing business with The City POS team, they are just as committed as they were the first week with helping us get our business open. Now we have 2 locations in Sonoma County and they are always quick to help us with any questions or issues we may have in a moments notice, making sure our point of sale system is operating just as it should."
Rob & Karla Lippincott
Owners, The Parish Cafe