President Spotlight, Justin Richardson
We are so excited to announce that our President, Justin Richardson, has just been named to the Golden Gate Restaurant Association board of directors.
We sat down with Justin after this new appointment to chat with him about the upcoming year, his vision for working alongside the GGRA and to get his insight into the payment processing and point of sale landscape.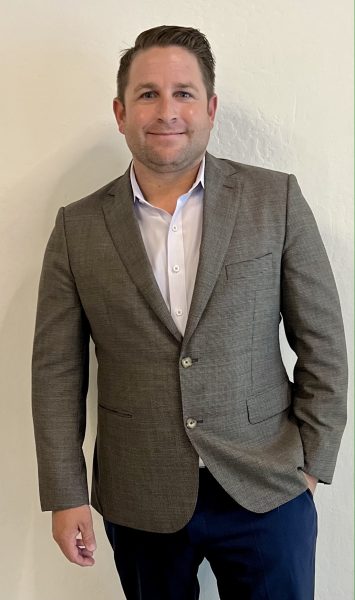 What are you most excited about being on the board of GGRA? The GGRA board is full of incredible stakeholders in the San Francisco restaurant scene. It is an honor to be able to collaborate with such a talented group. In addition, I'm really looking forward to help create policies related to the adjustments businesses have had to make in response to Covid-19.
Describe The City POS's involvement with the GGRA up to this point? We have been a member for several years. Most recently, we have sponsored various events and initiatives and I was a panelist at their Industry Conference.
How is being on this board different than other organizations you have worked with? I love that everyone is working towards the same goal. The members are part of the same industry and within the same city. Yet, we bring all of our various backgrounds and skills together to create cohesive and innovative policies and initiatives for our community.
Due to the size of the group, we are able to stand up for our needs with government representatives and speak out for issues that are top priority. I'm looking forward to makings sure events are educational and successful for everyone.
What are you looking forward most to in 2022? Technology has come so far these past few years.  Merchants have so many more options. A couple of years ago, many retailers and merchants did not have access to the tools and resources that were essentially reserved to just the big brands.  Now they can offer mobile payments, online stores, delivery and more to their customers which in turn has resulted in an increase in their sales.
If you could predict the future, what would you see taking off or coming back? The pandemic has shifted everything. Old technology won't be returning.  Businesses that don't keep up will be phased out. With everyone in such a hurry, customers don't have time to wait around for a register to process their order or purchase. Customers have grown accustomed to the fast and efficient technology that has come out of the pandemic.
On average, how long have your employees worked for The City POS? We are incredibly fortunate to have over 100 years of combined experience on our team. When there is a problem or question, there is most likely someone who can answer it.  One of the main reasons we are different from our competitors is our expertise. With strong relationships with First Data, we have access to a plethora of solutions and support when necessary.
What is the one product that is most popular right now? Clover on many levels. Not only can you get a point of sale machine to fit a variety of needs and environments (Station, Flex, Mini), but you have access to the wide catalogue of applications that integrate to your system. You can do accounting, payroll, pay invoices, accept payment, track inventory, run marketing reports and much more. We are seeing a lot of clients choose Clover because of its incredible flexibility.
To find out more about The City POS' variety of payment solutions and technologies, Contact Us