Client Spotlight: E.R. Sawyer Jewelers
A Sonoma County Jewelry Destination since 1879.
If you attend one of the many charity events in Santa Rosa, you will most likely see Doug or Ame Van Dyke. Their store, E.R. Sawyer Jewelers, will either have been one of the gracious sponsors or the Van Dykes might of donated a gorgeous piece of jewelry as a prize.
Doug and Ame are focused on providing the most exquisite jewelry and friendly service at their two locations in Santa Rosa and St. Helena. In fact, their Santa Rosa location was opened in 1879 and Doug is the 4th generation of owners.
E.R. Sawyer is a downtown institution. You can't miss their creative window displays outside their store with sparkling diamonds glistening to passersby. Or their eye catching billboards showcasing one of their premier partners, Hearts on Fire. E.R. Sawyer is the place to get special gifts throughout your lifetime. Between custom engagement rings, redesigned heirloom pieces, jewelry for any celebration, watches and cufflinks, the team at ER Sawyer Jewelers will do everything to ensure their customers are happy.
In their stores, Doug & Ame have created a very comfortable and inviting environment. Soft and cozy chairs, a sitting area, beverages and festive decor a create an experience for their clients. Picking out jewelry is a special moment, and the E.R. Sawyer team makes it their top priority to take care of them.
Their commitment to providing an elite experience to their customers is why they decided to start using Clover point of sale provided by The City POS. Their customers are able to be seated throughout their stores while the sales associates are able to bring the Clover mobile devices to their customers for easy credit card processing. Doug and Ame enjoy how easy it is to run sales reports, export email addresses and Clover's integrations to their operating system.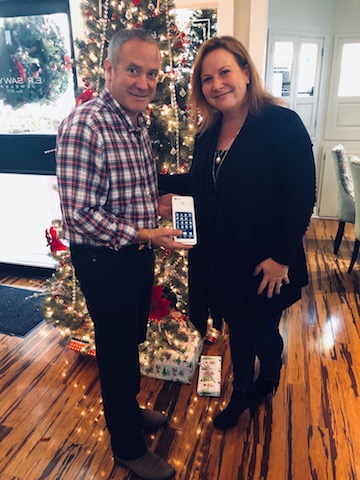 We are honored to partner with community driven Doug and Ame and the E.R. Sawyer Jewelers team. Its a relationship we are proud to be a part of.
Visit E.R. Sawyer Jewelers website for more information.
For details on our Clover point of sale systems, visit here.