Team Member Spotlight: Nic Walton
Meet our VP of Pacific Northwest, Nic Walton.
Seattle resident Nic Walton is finally getting used to the Seattle weather. A Sonoma County native, Nic moved to the Pacific Northwest 8 years ago when he was the Global Sales Manager with ADP. Since he has been there, Nic has experienced the stereotypical rain for days and the very recent snowstorm of the century.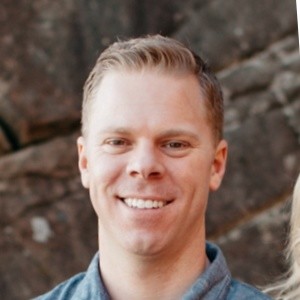 He joined The City POS team in October of 2018 to oversee the Pacific Northwest team. A proven sales and development leader, Nic has been able to bring his strong business acumen and wealth of resources to his new role. Get to know a little more about Nic here:
What do you enjoy most about working at The City POS? I love the flexibility that we can provide clients. Many credit card processing and point of sale providers have a one size fits all mentality. At The City POS, we are able to work with each client and create a customized solution that aligns with their business.
What is your favorite product at The City POS: Our own product (The City POS) is a great solution with comprehensive customization. However, all of our solutions are top notch and you really can't go wrong with any of them.
What sets The City POS apart from competitors? At The City POS, clients are able to experience a close working relationship with us versus companies who outsource a lot of their support or services. We provide a small company feel but with large company resources. Our hands on approach to providing the best products, solutions, training, service and support is unmatched in the industry.
What are your favorite hobbies? I have always been a skier and grew up skiing in the Sierras. Now, I get to ski throughout Washington and even at Whistler in Canada. Being so close to incredible parks is really amazing. In the Summer, I love to water ski. I'll take my family to some of the surrounding lakes where we can really relax.
I'm also a huge music fan so my wife and I will try and attend a concert whenever we can. We also love visiting all of the awesome breweries and restaurants that have been popping up all over the region.
Just curious, now that you live in Seattle, do you root for their sports teams? I'll always be a loyal fan to the San Francisco Giants, 49ers and Warriors. I don't anticipate switching over any time soon.
Thank you Nic for leading the Pacific Northwest team!