Team Member Spotlight: Arthur Hoffmann
Meet our Vice President.
Its been 10 years since Arthur (Art) Hoffmann joined The City POS team. He came to us after working construction and started out as a local account manager focused on our credit card processing.
Art is known for being even keel and able to handle anything that is thrown his way. Over the past decade Art has taken on new responsibilities and positions and we are incredibly lucky to have had him leading the team as our Vice President.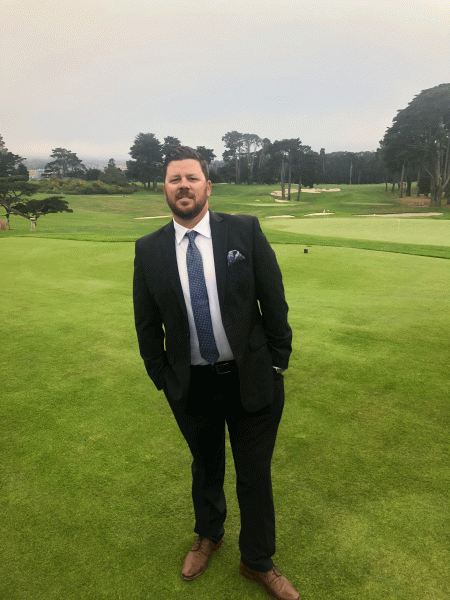 What led you to The City POS? I knew Justin and I was seeing how he was successfully building his business.  I wanted to work with him and help him take The City POS to the next level. Working alongside Justin and the rest of the team makes each day fun and exciting.
After working for us for 10 years, you must have seen quite a bit of changes during that time. Tell us about that? When I first started, there was a tiny team of two people with me being one of them. Since then, we have grown to 13 employees plus our outside sales professionals. We have a strong group of people working with our merchants that are all incredibly knowledgeable and supportive to their needs.
Adding in Point of Sale to our portfolio of services has been very exciting and such a natural fit. It has allowed our customers to work with one vendor and ensure consistency across their business. We offer the best point of sale options and provide the credit card processing solutions for all business sizes.
In a highly competitive industry, how do and your team stay ahead of  trends? Its a huge priority for The City POS to stay on top of whats going on in the industry including new technology roll outs and available solutions. We utilize our network of relationships with other industry leaders and suppliers and attend several conferences. We are also constantly talking with our clients to identify their needs so that we can offer them solutions that will help their business run smoothly and maximize profits, for the long term.
Outside of Work, What Do You Like to Do?  I love to golf and if I could every day I would. But most of the time you'll see me on the course about twice a week. I also have an Old English Bulldog named Daisi, she likes to relax as much as I do.
What is on the radio in your car? I listen to audio books and I'm currently listening to Dead Solid Perfect, a golf book. I take the SMART train from Santa Rosa to our office in San Rafael and when I'm on the train, I'll take my audio book with me.
Last vacation you took? South Carolina or one of the golf trips I like to take each year.
Favorite local place to dine? Stark's Steak & Seafood is my favorite spot for lunch and dinner.
Well Art, thank you for all that you do for our team and for your instrumental help in growing our business through the years. See you on the golf course.