Client Spotlight: Pedy's Petals
There aren't many people in Sonoma County who don't know Pedy Lawson. Whether its her magnetic and outgoing personality, her huge heart or passion for floral and event design that draws you in, Pedy will always make you feel like the only one in the room.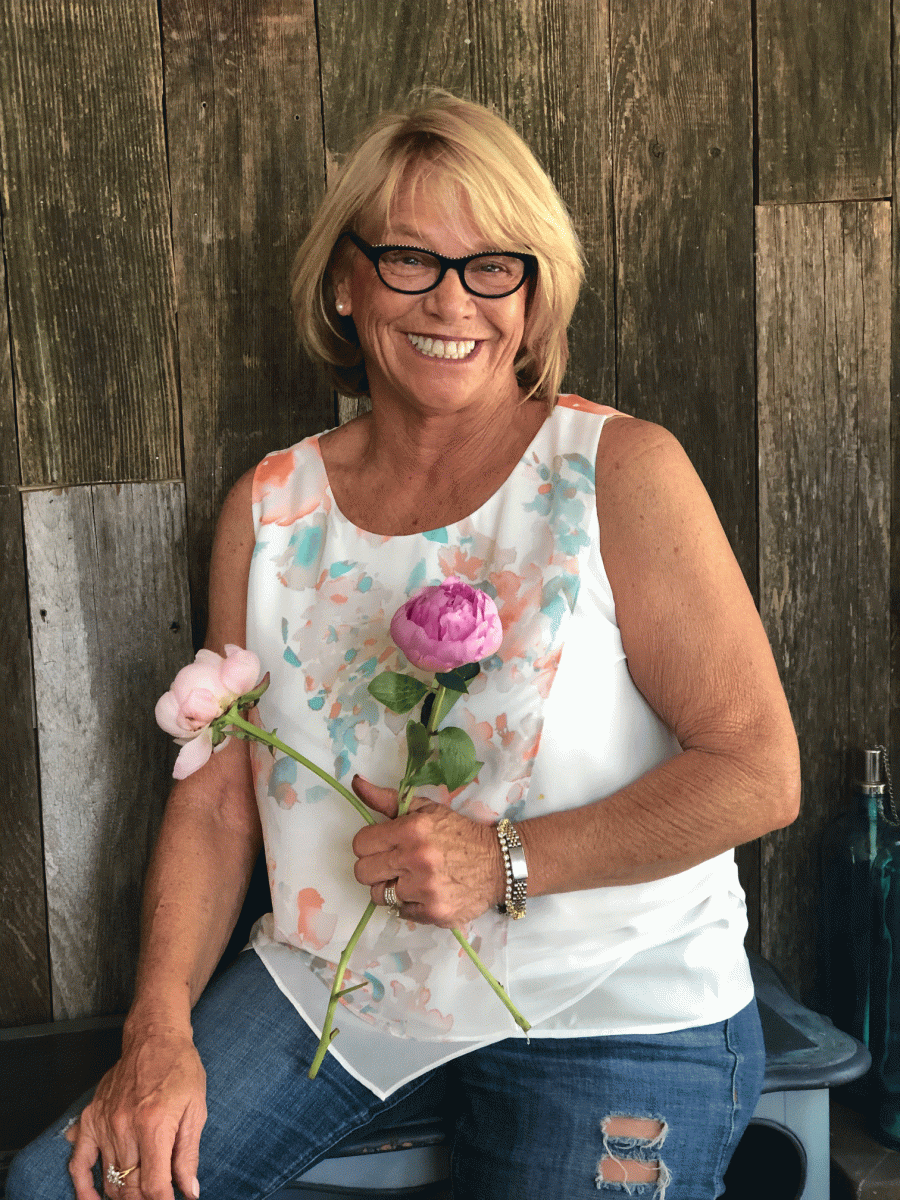 Pedy got her start in the floral business at an early age. Her mom (Gwen) had a flower shop in downtown Sebastopol and Pedy spent her days there learning and helping her mom run her business. It was there that she realized she loved making people happy and creating floral masterpieces was one sure way of doing that. It was this passion and her entrepreneurial spirit that empowered her to open Pedy's Petals in Santa Rosa.
Upon walking into Pedy's Petals, you are immediately hit with the fresh cut flower fragrance. The shop is full of curated home decor, gifts and potted plants. It is at the counter where you are able to see through into the back of the building where Pedy and her team are busily working away creating floral designs for corporate events, birthdays, holidays, weddings and more.
Pedy's Petals not only has an unprecedented reputation for delivering exquisite arrangements but also for working with clients and going above and beyond their wildest ideas. No event is too big or deadline too tight, Pedy is in the business to never disappoint. She will do all she can to make sure her customers are wowed.
It was this elevated level of service that led to Pedy's Petals bringing on The City POS as their credit card processing provider. Pedy was looking to streamline her reporting, reduce her rates and be able to work with a local company for accessible support if needed. Pedy's Petals takes both web, phone and in store orders so she had the need for a strong credit card provider.

I have worked with other payment processors and it has never been easy. The City POS is literally right there whenever I have a question or need assistance. Not to mention, all of the reporting is simple to navigate and my processing rates have gone down."

Pedy Lawson, Owner of Pedy's Petals
Pedy's Petals is gearing up for Mother's Day this week and the shop is full with flowers getting ready to be picked up and delivered.
"This is a busier time for the shop and knowing my credit card processing is dialed in to handle the phone and web orders, puts me at ease. The last thing you want to have to deal with is credit card issues during this busy season. The City POS has brought a new level of security to my business".

Pedy Lawson, Owner of Pedy's Petals
To learn more about Pedy's Petals or place your Mother's Day order 😉, visit them here.
For details on how our credit card processing can improve your business, contact us here.